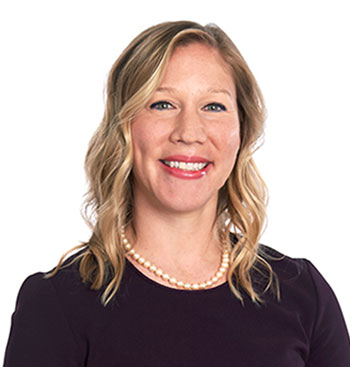 Associate / Board Certified Bankruptcy Specialis
Extensive litigation experience on bankruptcy matters
Since 2010, Jenny Kasen has been representing debtors, creditors and various other stakeholders in connection with chapter 7, chapter 11, chapter 12 and chapter 13 bankruptcy proceedings before the United States Bankruptcy Courts in the District of N.J., District of Del., Eastern District of Pa. and Southern District of Fla. 
Ms. Kasen has extensive experience litigating a vast array of contested matters, including, but not limited to chapter 11 first day motions, objections to confirmation, motions to cramdown/strip off/avoid liens, motions to modify/expunge claims, § 363 sale motions, motions to dismiss/convert, motions to modify plan post-confirmation and motions for sanctions in connection with stay violation.  Ms. Kasen also focuses a portion of her practice on litigating bankruptcy adversary proceedings, including, but not limited to, adversary proceedings for cramdown, strip off, lien avoidance and preference and fraudulent transfer recovery.  Additionally, Ms Kasen has considerable experience assisting property owners to negotiate mortgage modifications, deeds in lieu of foreclosure with relocation assistance, short sales and short refinances.
Ms. Kasen is board certified as a specialist in consumer bankruptcy law by the American Board of Certification, accredited by the American Bar Association.  She has also been named as a "New Jersey Super Lawyer Rising Star," an honor awarded to only 2.5% of attorneys in the state based on peer recognition and professional achievement.
Prior to beginning her career in the law, Ms. Kasen attended Muhlenberg College where she earned her undergraduate degree in 2006.  She then attended Rutgers University School of Law, where she graduated with a juris doctorate degree in 2010.  While in law school, Ms. Kasen externed for the Honorable Judith H. Wizmur in the U.S. Bankruptcy Court for the District of New Jersey.  And, in 2013, Ms. Kasen served as judicial intern to the Honorable Christopher S. Sontchi in the U.S. Bankruptcy Court for the District of Delaware.
Ms. Kasen is admitted to practice in the courts of New Jersey, Pennsylvania, Delaware and Florida, the U.S. District Court for the District of New Jersey, the U.S. District Court for the Eastern District of Pennsylvania, the U.S. District Court for the District of Delaware and the U.S. District Court for the Southern District of Florida.  She is also an active member of the New Jersey and Delaware Bankruptcy American Inns of Court.
Only 2.5% of attorneys in the state are named Super Lawyers Rising Star each year. The designation is granted to attorneys who demonstrate the highest levels of legal ability and integrity as determined by their peers and independent research. The multiphase research process, performed annually, consists of a statewide survey of lawyers, independent evaluation of candidates by the attorney-led research staff, a peer review of candidates by practice area and a good-standing and disciplinary check. Additional information is available at https://www.superlawyers.com/about/selection_process_detail.html
Per RPC 7.1(a)(3), this advertising is not approved by the New Jersey Supreme Court.